As part of our due diligence during a subject's comprehensive background check, we generally begin with a review of social media.  Sites like Facebook, Twitter, Instagram and LinkedIn are primary and initial stops in the identification verification aspect of a background check. (For the purpose of this week's article, we will concentrate on business connection site, LinkedIn.)
Searching for your subject through Linkedin may return an invisible profile if you're not in your subject's connections network. Your Linkedin network consists of your 1st, 2nd and 3rd degree connections and your group members. The more connections, the more full profiles available to you. You can also see attachments such as resumes.
Once you have your subject's Linkedin profile, Google the name or search for it through bing.com to get the profile URL.

Paste that URL into a private viewing web browser.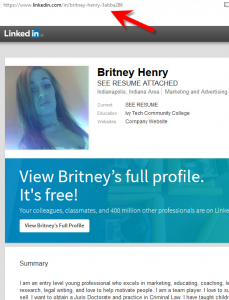 This result is what we want to view and download.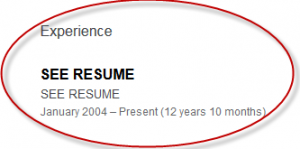 If the Linkedin resume is stored at their slideshare.net account, you can find it via a quick Google search- while in an incognito browser session: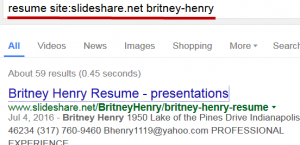 Select the top entry link and you will be taken to the full resume.  Download.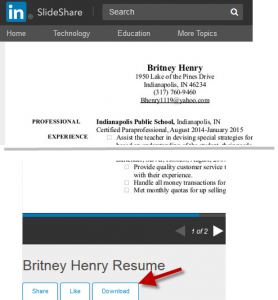 Mission accomplished! The above method is a viable workaround to the limitations placed on profile sharing by social media.  Where there's a will…
BNI Operatives; Situationally aware.
As always, stay safe.